December 19, 2019
Our final BILBoard of 2019 serves as a short and sweet version of our extensive 2020 outlook, which you can find on our Investment Insights blog. In a nutshell, with risks such as trade war escalation and a no-deal Brexit subsiding, our macro scenario sees a clearer pathway for further growth in 2020. It already seems that the bulk of the "synchronised slowdown" is in the rear-view mirror and macro data has started to bottom out. The issue is that equity markets have jumped the gun, prematurely pricing in an upturn. If this does not materialise, there is ample room for disappointment and companies will struggle to meet the demanding earnings expectations that analysts have posted for the year ahead. In light of this, we enter the year with conservative positioning, neutral on equities with a layer of government bonds to cushion against volatility. Quality will be a prerequisite in our asset selection process.
By creating liquidity central banks have been – and will continue to be – instrumental in creating conditions that foster growth. At their December meetings the Fed and the ECB indicated that they will pretty much be on auto-pilot next year. The Fed's dot-plot depicted no rate changes in 2020, while the ECB will continue buying bonds at a pace of EUR 20 billion per month and will not raise rates from the record low of -0.5% until after the bond-buying program has come to a close. The People's Bank of China said it will ensure ample liquidity to support the domestic economy, albeit in pursuit of stabilisation rather than artificial growth.
There are growing calls for monetary policy to be complemented with fiscal stimulus. So far, only a handful of countries have embarked on this. France is one example, following the gilets jaunes protests, as is China. More recently, Japan announced a fiscal package for next year worth more than JPY 13 trillion (EUR 121 billion). It is reasonable to expect a degree of fiscal expansion in Europe, but prudential adjustments from Germany are expected to be limited in size.
Globally speaking, consumers are the Atlas carrying the economy on their shoulders, bolstered by strong labour markets.
This especially reigns true in the US, which is now entering its eleventh year of expansion. Though consumers remain confident, the same is not always true for the corporate world, and signs of weakness started to show in investment figures in 2019, posing some risk to the economy. However, for the time being, unemployment is still at a half-century low and even though companies have recently become more cautious on hiring, what is important is that they are not firing. Overall, the outlook is benign, PMIs are stabilising and the stars are aligning for a rebound in investment. The US election next year will be a key consideration for investors in the region. As early as 3 February after the Iowa caucus, we should have a clearer view on the Democrat's nomination, but the real litmus test will be early March with the results of so-called Super Tuesday. The result on 3 November will have implications for the dollar, yields and equities (especially in terms of sectors).
In Europe, we are not out of the woods yet, but growth is no longer in freefall. The manufacturing sector has made early attempts at stabilisation and the signing of a phase 1 trade deal between the US and China in January is very much a welcome development for a region that has suffered a lot of collateral damage from the trade war. Stabilisation in the automotive sector is needed now if all major risks are to be considered averted. It is also worth noting that despite the risk of a no-deal Brexit dissipating, establishing a new trading regime with the UK will be a long (and perhaps arduous) process.
Chinese economic growth continues its gradual deceleration, but it is still on track to meet Government growth targets. Positive factors endure, with investment opportunities still abundant and policymakers calibrating their support for the economy and assuring financial stability. Having said this, we doubt that China will be able to drive overall emerging market outperformance next year.
Equities
We are not ruling out a continuation of the bull market in 2020, but for now we are neutral on this asset class, noting that earnings expectations for 2020 are simply vertigo-inducing (8.8% earnings growth is forecast on the MSCI World). Without a macro pick-up, downgrades and a renewed focus on cold, hard fundamentals will be likely.
In terms of regions, we prefer the US in light of the sound macro backdrop. This is also the place where the wealth effect is most evident – that is, the self-fulfilling prophecy whereby rising markets catalyse increased consumer confidence, which then helps corporate America's collective bottom line, in turn helping equities rise further. For now, we remain reluctant on European equities – if we were to arrive at a concrete trade deal and if interest rates were start normalising, the future would look brighter given the export-oriented nature of the economy and the continent's high concentration of banks. Though the upturn in PMIs originated in emerging markets, we are reluctant on this region. This is largely because analysts currently predict lofty (read: unrealistic) earnings growth above 14% in 2020. Further to boot, the US has recently turned its gaze to steel and aluminium exports from Latam. Will it stop there? Japan is beginning to look attractive and has weathered the roll-out of a new consumption task quite well. Reasonable earnings expectations of 5% for next year and fiscal stimulus in the pipeline have propelled Japan to the top of our watch list and we will potentially add exposure in early 2020.
In terms of sectors, the clear cyclical rally that played out towards the end of 2019 is no longer apparent, with defensives catching up. We have remained sector-neutral throughout, cognisant of the fact that the rally was driven by sentiment rather than fundamentals, and that sentiment is capricious. In terms of style, we favour growth stocks at a reasonable price and we are scanning the universe for quality companies with strong balance sheets.
Fixed Income
Overall, our experts assign a greater probability of higher rates by the end of next year than lower ones. Indeed cyclical factors will induce some upwards pressure, but structural factors reduce the likelihood of a blowout or disorderly rise in yields that would inflict pain on virtually every asset class. For rates to move materially higher, we would need to see something as significant as a full resolution of the trade war (partial resolution is a reasonable expectation, but a full resolution looks out of reach, with the issues at the heart of the dispute such as technological supremacy and economic leadership still unaddressed) or hefty fiscal packages (moderate support is expected to come through, but we don't imagine "Hey Big Spender" to feature on the 2020 fiscal soundtrack).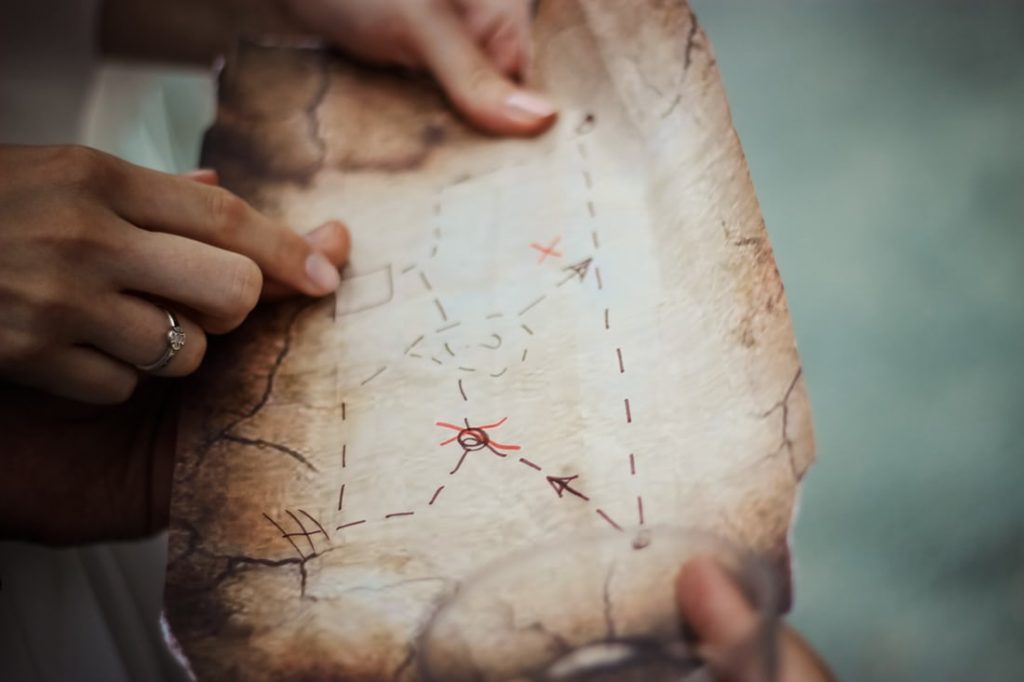 Alas, the great scavenger hunt for yield continues. However, investors shouldn't be hungry for yields at any cost and selectivity will be key in 2020. In a bond-only portfolio, we would prefer to take on credit risk rather than duration. However, in a mixed portfolio (including equities), a mix of the two is warranted. We are underweight on duration.
We keep a layer of sovereign bonds as a volatility hedge, expecting a modest convergence between European and US government bond yields. Uncertainty around the US presidential election should keep US yields range-bound, while German yields could face some pressure with global growth back on track and diluted political risk on the continent. We give preference to peripherals, which still offer opportunities for carry. Spain, Portugal and Italy are the most compelling and though the latter comes ingrained with volatility, the risk/reward dynamic is fairly attractive.
However, our preferred genre of bonds are investment grade, towards the higher end of the quality curve. The low yield environment in which we operate demands a real, active strategy within the IG space, and it is crucial to be discerning and selective. We are more comfortable moving down the capital structure (through subordinated debt) of more creditworthy issuers, rather than moving into lower-rated corporate issuers. European investment grade corporates are still a sweet spot for investors – especially with ECB buying providing an added buffer against volatility. We are neutral on the US equivalent – though Fed policy can be seen as credit-friendly, the fundamental picture is mixed with gross leverage trending upwards and interest coverage falling.
On both sides of the Atlantic, high yield is still too expensive given the risk embedded in this asset class. Emerging market debt, on the other hand, can still offer attractive pick-up (or core income) for investors with a higher tolerance for volatility. Hard currency sovereigns are preferable due to their liquidity, breadth and depth.
All in all, we look optimistically towards the new decade, knowing that the late-cycle environment usually proves fruitful for equities. We felt it prudent not to bite in just yet until we see whether the macro data confirms what equity investors have already baked in, but remain ready to do so.

Author: Group Investment Office