February 10, 2020
For a moment, it seemed the sky was falling for risk assets but last week, the S&P 500, the NASDAQ and the Euro Stoxx 600 indices were back at it, clocking new all-time highs. Even markets in Asia, a continent gripped by the tragic coronavirus, managed to gain ground. There are various sources of this newfound sentiment:
Central Banks as a perpetual safety net
Markets seem to believe that central banks will always be waiting in the wings, ready to protect their respective economies from whatever it may be: coronavirus, trade or [insert downside risk here]. True to the narrative, the People's Bank of China stepped in last week with a massive liquidity injection of Rmb 1.2tn ($173bn)). Central banks in The Philippines and Thailand cut interest rates while Singapore's monetary authority signalled that its currency could depreciate within its set band in response to the outbreak. In the US, the market is now pricing two Fed rate cuts this year, despite a dot-plot that points to no changes and a statement from the Fed describing its current policy mix as 'appropriate'. Central banks are somewhat locked into accommodative stances, faced with stubbornly low inflation and tepid global growth . Investors seem to be willing to bet their bottom dollar that central banks will not do anything that could upset the apple cart inside of financial markets.
Cupid's tariff cuts
On Valentine's Day, China will cut taxes on $75 billion worth of US imports. The arrow is aimed mainly at agricultural goods: pork, beef and chicken will see levies cut from 35% to 30% and soybean duties will fall from 30% to 27.5%. Additionally, tariffs on American crude oil will be lowered from 5% to 2.5%. A Chinese finance ministry spokesperson commented that this should "boost market confidence, promote bilateral relations and help global economic growth".
The US will reciprocate by halving tariffs on some Chinese goods, according to the office of the US Trade Representative.
This is not entirely new news as both nations agreed to cut tariffs on each others' goods as part of the Phase 1 deal signed last month. However, markets are warmed by the commitment demonstrated by the cuts. We remember the old days when such decisions were classified as a form of fiscal stimulus.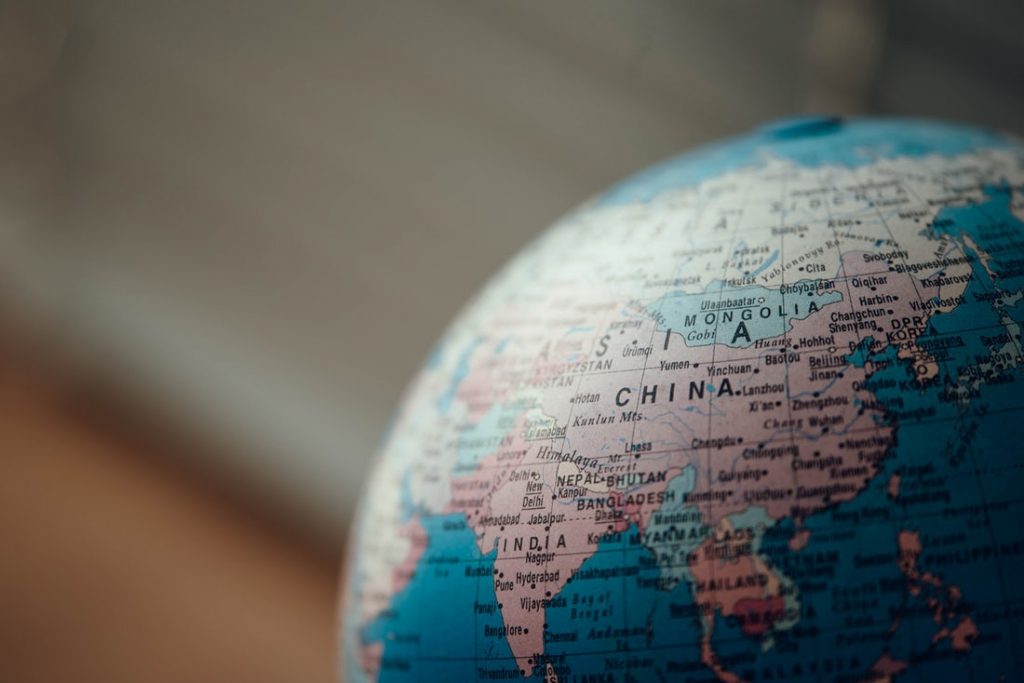 President acquitted
Political risk also subsided after US President Trump evaded impeachment. The US Senate acquitted Donald Trump on both articles of impeachment (abuse of power and obstruction of Congress). Albeit, from a financial market lens, this was already taken as a given, as it would have required an unrealistic two-thirds majority in the Republican controlled chamber to convict the President.
Benign Eco Data
Survey data gauging the general mood in the corporate world (before the coronavirus outbreak) indicated that the global economy has been faring well. Manufacturing PMIs (often considered a leading indicator) remained in expansionary territory (above 50) in the US and China. The Eurozone reading appears to be on a slow march towards 50 (reaching 47.9 in January, up from 46.3 in December). Germany, which has been the sick man of global manufacturing, saw its reading rise to 45.3 (from 43.7 in December) with companies upgrading expectations for the year ahead, seeing brighter prospects for international sales.
However, where certain risks recede, there always seems to be new ones popping up like a global game of whack-a-mole. While the overall US trade deficit narrowed for the first time in six years amindst Trump's tariffs on China, Americans turned to other countries for goods. The goods trade deficit with the EU and Mexico hit new records Indeed there is a risk, especially for Europe, that this draws the protectionist gaze of the White House. Further still, in Germany, the Thuringia branches of the FDP and CDU parties leaned on the far-right AfD to prop up their minority government. This is controversial as it is seen as giving ground to a populist party. It has divided opinions across the country and could trigger new elections.
But for now, these concerns have barely left a trace on markets which seem to be becoming pretty good at brushing things under the carpet. For the time being, we remain neutral on equities, believing that there is simply too much optimism baked into prices. Fundamentals need to play catch up if they are to become more appealing.
Author: Group Investment Office