September 10, 2020
Investors found some respite on Wednesday after equity markets showed signs of recovery following a sell-off that originated in large-cap tech stocks. While we see more volatility ahead, we do not think that this correction will transpire into a bear market.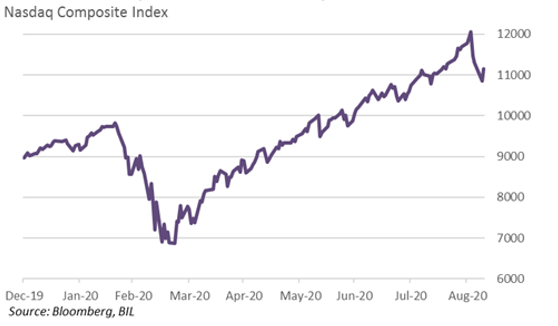 Last week, growing fears about bloated valuations ignited a sell-off in US technology and "stay-at-home" stocks which continued into this week. By the end of play on Tuesday, the tech-heavy Nasdaq index had entered official correction territory. Other, broader equity indices were not immune and the selling triggered a rotation in sectors and styles after a prolonged period of outperformance by growth/tech stocks.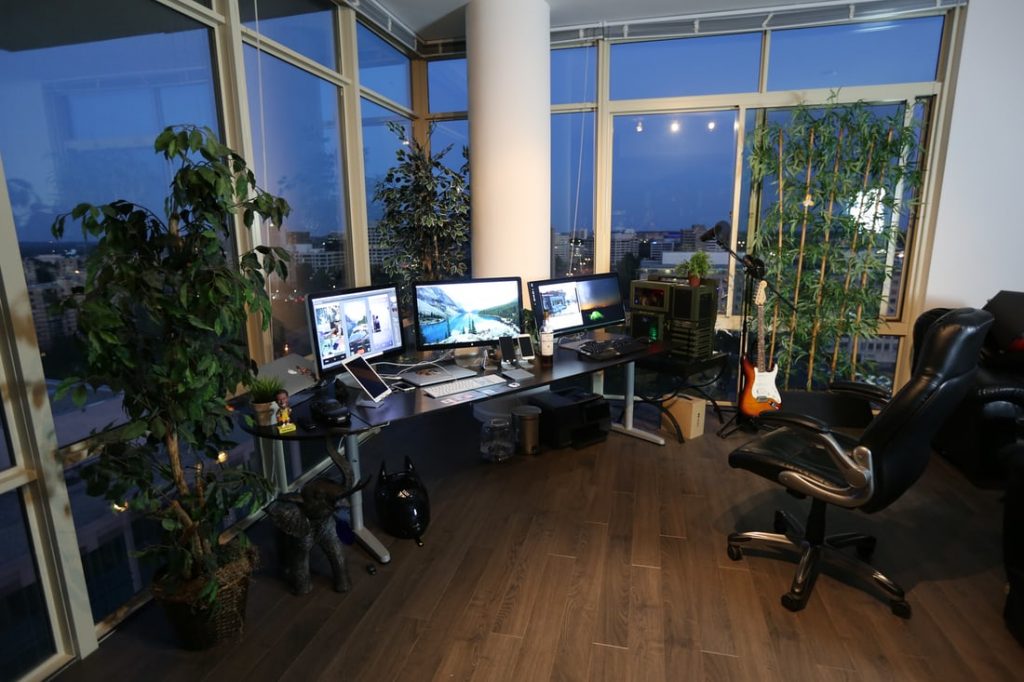 While the last few days have undoubtedly been nail-biting, we have to take the sell-off in context. It follows a stellar run in equities (which, after an earnings season that surprised on the upside, began scraping new highs, despite the fact that the real economy is still ailing from the pandemic). Technology names, especially those that fall under the "Corona / Stay-at-Home" umbrella, have been the shining stars, hitting a crescendo in August. The ascent was fueled by the genuine belief that governments and central banks would "save the world" and improving macro data. Despite the seemingly relentless momentum, valuations made it very difficult to argue for an overweight on equities and we stayed neutral, relative to benchmark. A correction seemed inevitable but trying to time this amounts to speculation and can be a costly exercise if you don't hit the nail on the head.
Such great heights
As we argued on previous occasions, valuations had been taken to the extreme and markets had gotten ahead of themselves. The fall of tech giants was from such great heights, that it actually only wiped off the prior three weeks of gains on the Nasdaq. Still, at these Mid-August levels, the Nasdaq  was outperforming the rest of the US market by 20% and Europe by close to 40% (overall, the US had outperformed Europe by close to 20% YTD), demonstrating that things had been taken to an extreme both in terms of valuation and positioning. The unwinding of such crowded trades often occurs at a very fast pace, as we saw back in March.
If you fly with the crows…
Keeping in mind the extreme valuations and the crowding effect in Tech / "stay-at-home" stocks that has built up over the last five months, the threat of further correction is real while markets adjust valuations to more reasonable levels: Already, the VIX is back above 30 suggesting more volatility ahead. That said, we do not believe that this will pave the way into a bear market as we saw in March. A correction does not necessarily spell out an impending collapse in risk sentiment.
Indeed, economic numbers are improving faster than expected, earnings have been better than feared and governments and central banks continue to play a very supportive role. The sell-off seems to be driven by technicals rather than by a more deep-rooted fundamental reason. Indeed, amidst the rout, cyclical value sectors such as Automobiles and Components outperformed, giving more credence to the "technical sell-off" theory (selling-off extreme gains), as opposed to that of an "economic sell-off" which could trigger a bear-market overall.
To conclude, we think the current sell-off in tech could continue as the market releases some of the pent up steam that has gathered over the past months, but how long this will last is difficult to gauge. Although tech/"stay-at-home stocks" are the driving force behind the structural shift towards digitalisation, the pace of markets has been too rapid. In the end, some of the star-spangled names that had soared above the rest of the market were due a trip back down to earth.
Author: Group Investment Office