August 07, 2020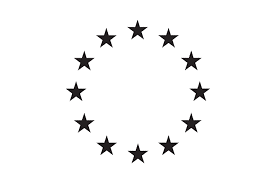 Data released this week offered a dash of optimism about the ongoing economic recovery in the 19-nation bloc and suggests that the worst is indeed behind us. Though risks are still tilted to the downside, in an anxiety-ridden context, it is also necessary to highlight the good news.
The week's key datapoints:

PMIs
August kicked off with the eurozone manufacturing PMI. It came in at 51.8, up from 47.4 in June, giving further confidence in the economic recovery. Growth was widespread, with all market groups registering PMI readings above 50: Consumer goods was the notable star. Data pointed to improved demand from both domestic and international markets and new export orders rose for the first time since September 2018. The grit in the oyster was that "severe job cutting continues as firms continue to operate below capacity".
The Composite PMI maintained its upward trend, coming in at 54.9, shooting up by over 6 points from June's 48.5. This is the quickest pace of growth since June 2018. Services came in at 54.7. Growth was broad-based across countries, led by France and Germany. Despite rising activity and new business, companies continued to operate with spare capacity and firms made further cuts to their workforce numbers. Chris Williamson, Chief Business Economist at IHS Markit said: Combined with a surge in manufacturing production, the renewed expansion of the service sector bodes well for the economy to rebound in the third quarter. However, he also cautioned that: Whether the recovery can be sustained will be determined first and foremost by virus case numbers, and the recent signs of a resurgence pose a particular risk to many parts of the service sector, such as travel, tourism and hospitality. Social distancing could also act as a drag until a vaccine is found.
As a side note, it is worth keeping in mind that the PMI is a diffusion index, measuring the month-on-month change in sentiment. For this reason, the absolute level holds less significance. More insight as to sentiment will come on Tuesday with the publication of the ZEW Economic Sentiment Index for August.
Retail Sales
Eurozone shoppers took to the high streets following the roll-back of lockdowns and retail sales in June hit pre-pandemic levels. Volumes rose 5.7%, according to Eurostat, after a precipitous 20.3% fall in May. Even compared with the same month in 2019, retail sales were up 1.3%. The winners were clothing and footwear retailers, while fuel sales also rose. It seems that the lockdown-induced halcyon days for online retailers fizzled, with a fall in home deliveries. Commentators wonder whether the good fortune for retailers is simply the result of pent up demand. If so, this raises question marks as to the sustainability of the rebound. Continued strength in retail sales data will, to a large extent, depend on the health of the labour market and how financially secure Europeans feel.
Industry
Factories create jobs and jobs are crucial for the recovery. It is therefore very reassuring that German factory orders surged 27.9% in June – the biggest rise since records began in 1991. Germany's economy ministry said the upturn in orders brings them to 90.7% of the level seen in Q4 2019, prior to the pandemic. Domestic demand was particularly strong, up by 35.3% from May. Capital goods orders rose by 45.7%. Even the dogged automotive sector which has been going against the tide of sectoral shifts for years, made a valiant recovery: Orders rose by around two-thirds (but remain 12.2% below pre-pandemic levels).
After rising 7.4% in May (revised), industrial output in Germany rose 8.9% in June, slightly more than forecast, but still 11.7% below June 2019 levels. France reported a 12.7% increase in output in June, after a 19.9% increase in May. Production in Spain was up 14% from the previous month.
Italy's industrial production growth slowed in June from the previous month, rising 8.2% (after a 41.6% increase in May). Despite the continued ascent, production in June was still 12.8% lower than levels reported in February, before mass quarantines.
July industrial production for the bloc in its entirety will be printed next Wednesday.
The Labour Market
Euro area unemployment was recorded at 7.8 % in June, up from 7.4% in May. Given the sheer extent of the economic contraction, this is surprisingly close to close to March's all-time low of 7.1%. The benign reading is largely thanks to furlough schemes which have become a lifeline for many businesses and their employees. These schemes, which vary between countries, are designed to help firms weather the economic storm, in that they keep their workers on the books and eventually bring them back once activity begins to pick up. The EU's Support to mitigate Unemployment Risks in an Emergency (SURE) program helped governments cover the costs of these schemes, with up to EUR 100 billion being made available in the form of loans member states.
However, such programs were predicated on the pandemic and the subsequent economic downturn being short. Crunch time will come when these schemes begin to expire – especially if their expiry coincides with a second wave of the virus. In Spain, 1.2 million workers are on furlough and the scheme is supposed to end in September, Italy's scheme has been extended until August 31st, while France's "temporary unemployment" scheme "is likely to last a year or two," according to the labour minister Ms Pénicaud. Germany's "Kurzarbeit" scheme is earmarked to end in 2021. If we do see a second wave of the virus come into play, to avoid a US-style spike in unemployment, European governments will have to be flexible with the expiry dates of these programs which have thus far safeguarded more than 40 million jobs.
All in all, should new clusters of the virus be successfully snuffed out (quite a big if), confidence data points to a continuation of the recovery over the summer, which should shine through in third-quarter GDP data for the eurozone. Over the longer term, while the signs are promising, we believe that labour market strength will be key in determining the future recovery path. For now, furlough schemes have been an effective shock absorber, but increasing job insecurity, as well as a potential second flare up of the coronavirus, could hold Europe back. We see no V-shaped recovery written in the stars, but a slow and steady return to normal, measured over quarters and not months, is a real possibility.
Author: Group Investment Office